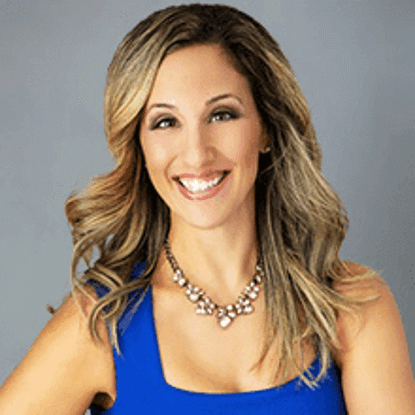 M. Lisa Odom Partner
Bio
M. Lisa Odom is a partner in the law firm of Poole Shaffery . She represents numerous individuals, families, and small and mid-sized businesses with respect to estate planning, trust administration and probate matters, contracts and business law matters, business formation & dissolution, asset sales and stock purchasing agreements, commercial and retail leasing matters, trademarking matters and complex real estate transactions.
Ms. Odom has represented multi-million dollar projects at high-profile law firms in Los Angeles. She has extensive experience representing large financial institutions and energy companies performing negotiations, extensive due diligence, preparing loan agreements, construction and various other types of real estate agreements, leases and permitting documents, and reviewing entitlements.
Today, Ms. Odom uses her talent and sharp legal acumen to protect businesses and families, help them achieve success and secure peace of mind. Her business and real estate practice includes representing clients in loan and financing transactions (seller carryback transactions, traditional commercial lending transactions, SBA loans, etc.), including drafting and/or reviewing promissory notes and security agreements, deeds of trust, and other related documents. She also has extensive experience drafting asset purchase agreement and real estate purchase agreements, as well as reviewing and advising on commercial and residential leasing matters. Ms. Odom's business practice encompasses all levels of contract drafting and review, including, but not limited to, consulting agreements, employment agreements, management agreements, service provider agreements, website related agreements and the like. She also forms and advises clients on the formation of corporations and limited liability companies (LLCs), including drafting annual minutes and maintaining corporate and company formalities to preserve limited liability.
Ms. Odom's estate planning, trust administration and probate practice encompasses all aspects of estate planning, including drafting revocable living trusts, irrevocable trusts, irrevocable life insurance trusts (ILIT), wills, advance health care directives, and durable powers of attorney. Her trust administration practice includes everything from meeting California law requirements for administering a trust, including making appropriate notifications to state and regulatory bodies, notifying beneficiaries, and financial institutions, to preparing required accountings, obtaining releases and waivers from beneficiaries (where needed and appropriate) and assisting trustees in making distributions and handling unexpected disputes between family members. Ms. Odom's probate practice includes everything from filing a probate petition on behalf of the estate of the deceased party, to spousal property petitions, Heggstad petitions, small estate affidavits, as well as other disputes that arise in the context and course of the probate of an estate. In 2015, she has also taught estate planning as a professor at College of the Canyons.
Ms. Odom graduated cum laude with a Bachelor of Arts in Psychology and a Minor in Law and Society from the University of California, San Diego in 2001. She graduated summa cum laude with her Juris Doctor from Pepperdine University School of Law in 2004 where she received a number of awards and accolades, including multiple Witkin Awards for Academic Excellence and CALI Excellence for the Future Awards. Ms. Odom was admitted to the California Bar in 2004, and is admitted to practice before the U.S. District Court Central District of California. She is a member of the Santa Clarita Valley Bar Association. Ms. Odom is a "40 Under 40" award recipient in her community of Santa Clarita, CA where she also enjoys serving as an active board member at Single Mothers Outreach and as a member of Soroptimist International of the Greater Santa Clarita Valley ("SIGSCV"), a global volunteer organization working to improve the lives of women and girls through programs leading to social and economic empowerment. In 2015, she also co-chaired SIGSCV's major fundraising event, the Wine Affair. In 2016, she also co-chaired the SIGSCV Fashion Show modeling committee. Most recently, in 2016, Ms. Odom was awarded the prestigious "Trusted Advisor – Attorney of the Year" Award by the San Fernando Valley Business Journal.
Education
Pepperdine University School of Law, Juris Doctor, summa cum laude

College

University of California, San Diego, Bachelor of Arts, Psychology

Graduate School