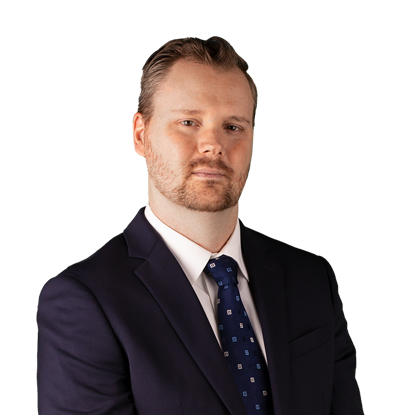 Jason A. Benkner Partner
Date Started
Jan 16, 2008
Bio
Jason A. Benkner is a Partner in the litigation department of Poole Shaffery . He is experienced in representation in all aspects of civil litigation in both state and federal court, as well as in mediation and arbitration. His litigation practice includes representing entities and individuals in general liability, products liability, business disputes, and toxic tort claims. Mr. Benkner also works to defend developers, general contractors and subcontractors in Construction Defect Litigation, including claims of defective design, materials, construction or subsurface conditions involving multi-unit residential projects.
In 2007, Mr. Benkner received his joint bachelor's degree in Political Science and Sociology from the University of California, Los Angeles. During his undergraduate study, Mr. Benkner was president of an organization that assisted students gain insight into the legal field.
Mr. Benkner received his Juris Doctorate from Southwestern School of Law in 2012. While attending law school, Mr. Benkner was a judicial extern to Honorable Suzanne H. Segal, and he was a member of the Law Review Editorial Board. He also obtained first honors award in an intramural brief competition.
In addition to his litigation practice, Mr. Benkner also provides legal advice related to state and federal taxation issues. In 2013, Mr. Benkner received his LL.M. in Taxation from New York University School of Law where he focused primarily on business taxation procedure and planning.
Prior to joining Poole Shaffery , Mr. Benkner focused on trust and estate law, including estate planning, tax and business planning, and trust and probate litigation. He also assisted clients with the establishment of court supervised conservatorships and guardianships.
Mr. Benkner was admitted to the State Bar of California in December of 2012. He is a member of the Orange County Bar Association and a member of the California State Bar Taxation division.
Results
Plaintiffs were the surviving family members of an individual who died of interstitial lung disease. They alleged that Decedent died from occupational exposure to hazardous substances, including finished glass products manufactured by our clients. The trial court ruled that Plaintiffs' argument was flawed because there was no evidence that our clients' products were manipulated in such a way to create a hazardous release of particulates resulting in the ability to cause injury. Plaintiffs appealed the trial court ruling, but the appeal was denied. (Molina v. PRL Glass Systems, Inc. et al LASC BC611416 / BC301736 February 2021)
Education
LL.M., Taxation, New York University School of Law,

College

J.D., Southwestern University Law School,

College

B.A., Political Science and Sociology, University of California, Los Angeles,

College