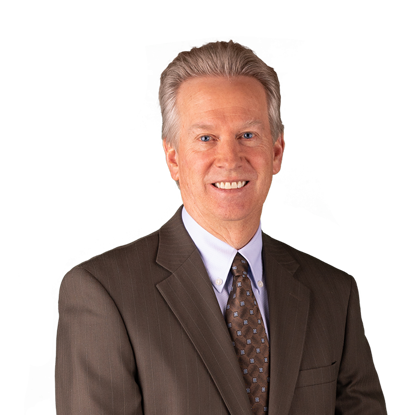 Chris S. Jacobsen Partner
Bio
Chris S. Jacobsen is a partner in the corporate transactions and business law department at Poole Shaffery.
Mr. Jacobsen's extensive experience encompasses all legal aspects of the business life cycle, including:
entity formations, conversions and dissolutions – corporations, limited liability companies and partnerships (general, limited and limited liability);
non-profit corporation formation, application for tax-exempt status, and general operations;
owner relations – buy-sell arrangements and shareholders agreements; issuance, transfer and redemption of private company stock and other ownership interests; and transition planning;
business transfer transactions – stock purchases and sales; asset purchases and sales; and mergers and reorganizations;
business financing matters – bank and private lender loan agreements (secured and unsecured) and equity financings;
real property matters – purchase, sale and development transactions; retail, commercial and office leases;
intellectual property matters – trademark registration, licensing and transfers; and
other business operational matters – master services agreements, distribution and supply agreements, equipment leases, confidentiality and non-disclosure agreements, franchise agreements, ongoing compliance with corporate formalities, and general counsel services.
Mr. Jacobsen also assists clients with estate planning.
Mr. Jacobsen received his Bachelor of Arts degree in Political Science from Loyola Marymount University in 1978 and his Juris Doctor degree from UCLA School of Law in 1981. He commenced his legal career at two old line downtown Los Angeles law firms before being hired by one of his clients to serve as general counsel to a private investment fund. He is a member of the Santa Clarita Valley Bar Association and has previously served on the Boards of Directors of Valley Industry Association, VIA Education Foundation and Trinity Classical Academy.
Results
Represented seller in nine-figure sale of Hollywood studio property.
Represented sellers in eight-figure reorganization and sale of fulfillment business.
Represented sellers in eight-figure reorganization and sale of aerospace parts manufacturer.
Represented sellers in eight-figure sale of electrical connector manufacturer.
Represented client in series of purchases, financings and sales of, and investments in, multi-million dollar multi-tenant residential properties.
Negotiated various clients' term loan and revolving credit agreements with institutional lenders and finance companies.
Education
University of California, Los Angeles School of Law, Juris Doctor

Graduate School

Loyola Marymount University, Bachelor of Arts in Political Science, magna cum laude

College