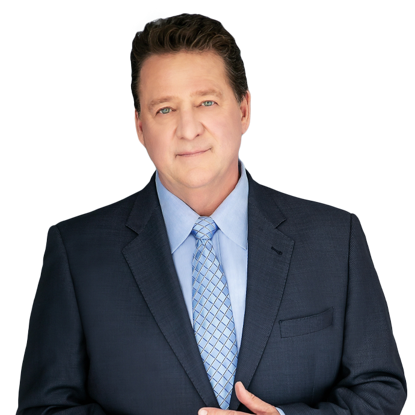 John H. Shaffery Partner
Date Started
Jan 31, 2018
Bio
John has over 30 years of civil litigation experience and has successfully tried cases throughout the state of California and Federal District courts. Mr. Shaffery specializes in civil litigation with a focus on the defense of trucking and transportation claims; product liability claims; premises liability claims; fire, large loss and catastrophic claims; and business/commercial litigation and employment claims. He has extensive trial and litigation experience in cases involving motor vehicles and carriers, employment issues, medical devices, manufacturing and aviation machinery and equipment; product liability; restaurant equipment; premises liability; fire/burn cases; and employment matters. He has argued multiple Appellate matters before the California Courts of Appeal and is licensed in all four California based Federal Court Districts; the U.S. Court of Appeals for the Ninth Circuit and the United States Supreme Court.
John is a member of the American Board of Trial Advocates (ABOTA) and holds an AV Preeminent rating from the Martindale-Hubbell Law Directory for his level of skill and ethics. He is a member of the Trucking Insurance Defense Association (TIDA). He is also a member of Themis Advocates Group – a prominent national association of Trial Lawyers. He has been recognized as a California "Super Lawyer" in 2005, 2006 and 2009 - 2022. He served as Chairman of the Board for the Santa Clarita Valley Chamber of Commerce in 2010 (1100+ members) and was a founding principal and current executive board member of the Santa Clarita Valley Economic Development Corporation.
John is frequently a guest lecturer at national conferences and is the publisher of a monthly newsletter: "The California Tort Defender," which discusses the current trends and analysis of California tort, transportation, premises liability and products liability litigation.
John received his Bachelors of Science degree from the School of Aeronautics at the Florida Institute of Technology and is a graduate of Southwestern University School of Law. Along with David Poole, John founded Poole Shaffery in 1998 which has grown to five offices located throughout Southern California.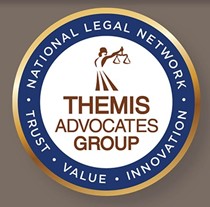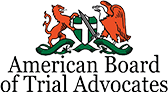 Published Appellate Court Decisions
Thomas A. Bockrath v. Aldrich Chemical Co., Inc, et al.
(1999) 86 Cal. Rptr. 2d 846
Jose Hernandez v. The Superior Court;
(2003) 112 Cal.App.4th 285, 4 Cal.Rptr.3d 883
Fasuyi v. Permatex, Inc.
(2008) 167 Cal.App.4th 681
Maxton vs. Western States Metals
(2012) 203 Cal.App.4th 81
Bar and Court Admissions
State Bar of California
All Federal District Courts in California
U.S. Court of Appeals for the Ninth Circuit
United States Supreme Court
Results
Plaintiffs were the surviving family members of an individual who died of interstitial lung disease. They alleged that Decedent died from occupational exposure to hazardous substances, including finished glass products manufactured by our clients. The trial court ruled that Plaintiffs' argument was flawed because there was no evidence that our clients' products were manipulated in such a way to create a hazardous release of particulates resulting in the ability to cause injury. Plaintiffs appealed the trial court ruling, but the appeal was denied. (Molina v. PRL Glass Systems, Inc. et al LASC BC611416 / BC301736 February 2021)

Verdict for substantially less ($50,000) than Plaintiff counsel requested ($6,000,000) in a case of admitted liability in a premises liability matter where a ceiling fan unexpectedly fell and struck a patron on the head. (Rodriguez v. Panama Joes. et al. L.A.S.C. BC 627538 August 2018)

Directed Verdict after 12 days of trial in living mesothelioma case where Plaintiff claimed contractor performed certain functions that exposed him to respirable asbestos fibers and failed to warn of potential harm. (Poplawski v Abacus Roof Corp. et al. (Los Angeles County Case No. BC 550770)
Defense verdict following jury trial where plaintiff claims transportation accident caused herniated discs and resulting surgery. (Aldridge v. Philips Electronics (Sacramento County Case No. 34-2009-00054615).)
Defense verdict following jury trial in action where cross-complainant sought contribution of $5.8 million from light manufacturer in relation to electrocution at landfill. (Nu-Way Live Oak v. Genlyte Thomas Group (Los Angeles County, Case No. KC 050925).)
Unanimous defense verdict following jury trial in action where plaintiff allegedly developed life-altering skin depigmentation as a result of dermal absorption of benzene and xylene from a brake cleaner. (Fasuyi v. Permatex (Alameda County, Case No. RG 06-281952).)
Defense verdict following jury trial in action where plaintiff allegedly sustained neck and shoulder injury and sought damages of $3.45 million, in relation to an automobile collision where liability was admitted. (Stump v. Collins (Orange County Case No. 30-2009 00117250).)
Defense verdict following jury trial in action where plaintiff allegedly sustained interstitial pulmonary fibrosis as a result of occupational exposures to silica and other minerals from products used in automotive body shops. (Gutierrez v. Bondo Corp. (Los Angeles County Case No. BC256947).)
Obtained summary judgment on behalf of a manufacturer of MRI machine relating to claims for personal injury. (Pierson v. Tower Beverly (Los Angeles County Case No. SC 089453).) Subsequently, successfully defended the granting of the summary judgment on appeal. (Pierson v. Tower Beverly (Court of Appeal Case No. B221488).)
Obtained summary judgment on behalf general contractor in action where plaintiff allegedly developed restrictive airways disease as a result of sewer gas originating from the plumbing system of a building. (Ward v. Fotokem (Los Angeles County Case No. EC038129).)
Obtained a directed verdict after presentation of plaintiff's case in a mesothelioma cancer case against a manufacturer.
Obtained a defense verdict on behalf of an international service company in a dispute involving multiple plaintiff claims for wrongful termination, racial discrimination and sexual harassment.
Obtained a reversal on appeal of a trial court order denying summary judgment motion wherein plaintiff alleged exposure to various food flavorings caused his Bronchiolitis obliterans (also known as Popcorn Lung Disease). (Treatt USA, Inc. v. The Superior Court of Los Angeles County (Court of Appeal Case No. B263117).
Published opinion by the Court of Appeal establishing the availability of the component parts doctrine in California, which provides that the manufacturer of a component part is not liable for injuries caused by the finished product into which the component has been incorporated unless the component itself was defective and caused harm. (Maxton v. Western States Metals (2012) 203 Cal.App.4th 81 [136 Cal.Rptr.3d 630].)
Published opinion by the Court of Appeal establishing pleading standard for toxic tort cases. (Bockrath v. Aldrich Chemical Co., Inc. (1999) 21 Cal.4th 71 [86 Cal.Rptr.2d 846, 980 P.2d 398].)
Education
Southwestern University School of Law, Juris Doctor

Graduate School

Florida Institute of Technology, School of Aeronautics, B.S.

College