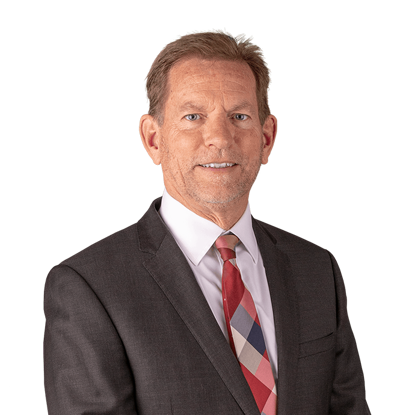 David S. Poole Partner
Date Started
Aug 31, 2001
Bio
David Poole specializes in civil litigation with a focus in the areas of complex business disputes, labor and employment, real property and environmental law. Mr. Poole received his B.A. in 1977 from U.C.L.A. and is a 1980 graduate of the University of Southern California, Gould School of Law. He was a Deputy Attorney General with the State of California, Department of Justice, in-house counsel with a large corporation and partner in a large national law firm before starting Poole Shaffery in 1998.
Mr. Poole has extensive jury trial experience in both state and federal courts. He has taken cases to trial in California in Superior courts in the counties of Los Angeles, Orange, Riverside, San Bernardino, Kern, Santa Barbara, Ventura, Alameda, San Francisco, San Luis Obispo, San Joaquin, Tulare, Fresno and San Diego. He has also taken federal cases to trial in the United States District Courts for the Central, Eastern, Northern and Southern Districts of California and the United States District Court for Maryland. He has argued appellate matters before the California Courts of Appeal, the Supreme Court of the State of California and the Ninth Circuit Court of Appeals.
His representations have included defending and prosecuting claims on behalf of both domestic and international business entities and individuals in a variety of business, commercial, environmental, product liability, intellectual property, patent, trade secret, employment and real property matters. He has tried cases involving disputes in various industries including automotive, advertising, computer, entertainment, commercial real estate, industrial manufacturing, public utilities and military contracting.
He has written many articles on law related topics and is a frequent speaker and panelist at legal seminars and symposiums. He has served as a Judge Pro Tem in the Los Angeles Superior Court. He is active in the community and currently serves on boards for several non-profit entities.
Although a litigator and trial attorney, he will, where appropriate and possible, undertake significant efforts to resolve disputes at the outset to minimize the expenditure of attorney's fees. He is often involved in mediation and other forms of alternative dispute resolution. However, when trial is the best option or is necessitated, he is experienced and successful. As one trial judge stated of him on the record following a lengthy trial: "The advocacy in this case was among the best I have ever seen in my career as a judge. . . . It was nothing short of brilliant." Los Angeles Superior Court, Official Transcript of Proceedings Case No. PC024246.
Mr. Poole has an AV rating from Martindale Hubbell and has been selected as a "Super Lawyer" by Key Professional Media, Inc. as featured in Los Angeles Magazine from 2007 through 2020.
David serves as Of Counsel to the firm.

Bar and Court Admissions
State Bar of California
United States Court of Claims
United States Supreme Court
United States District Court (Central District)
United States District Court (Southern District)
United States District Court (Eastern District)
United States District Court (Northern District)
Results
Obtained defense jury verdict in Federal Court in Maryland in patent case involving automatic tablet dispensing machines.
Obtained defense jury verdict in Los Angeles Superior Court in case involving standards of care and operations and practices in sporting and athletic venues.
Obtained defense judgment in Los Angeles Superior Court following trial involving alleged fraud, breach of fiduciary duty involving former business partners.
Obtained defense jury verdict on behalf of major television and movie studio in case for breach of contract and fraud arising out of alleged consultation agreement for television series.
Trial counsel for large municipality in federal court action brought by the USEPA and Sierra Club for penalties for violations of Clean Water Act and injunctive relief relating to the $3.5 billion upgrade of that city's sewage system
Obtained summary judgment in case involving a dispute over ownership of a California vineyard and winery.
Obtained judgment at trial in favor of manufacturer of racing valves for NASCAR application in action initiated by client's competitor and former employer for misappropriation of trade secrets and breach of employment agreement. Established that action had not been prosecuted in good faith and recovered well over half a million dollars in attorneys' fees and costs under the Uniform Trade Secrets Act.
Successfully represented large transportation company with multiple locations in multiple states in federal court class action for alleged violations of the American with Disabilities Act.
Obtained summary judgment in favor of employer in action brought by two former employees who alleged that they had been terminated for reasons that violated public policy.
Successfully argued case before Supreme Court of California obtaining reversal of Court of Appeal decision imposing liability on official for failing to complete rulemaking by deadline imposed by statute.
Obtained summary judgment on behalf of real estate developer which resulted in seller being ordered to transfer ownership of property under terms of sales agreement and defeating defendants' counter claims that the agreement was obtained by fraud.
Represented many manufacturers and property owners in matters involving alleged releases of hazardous materials to air, soil and groundwater including:

Negotiations with governmental enforcement agencies regarding information requests and clean-up and abatement orders;
Defense of actions initiated by public entities including the USEPA, Regional Water Quality Control Boards and private parties under CERCLA, RCRA and various state claims;
Prosecution of claims for equitable indemnification and contribution against parties responsible for contamination;
Activities related to purchase and sale agreements involving environmental representations and warranties;
Due diligence involved in the sale and purchase of real property.

Obtained jury verdict in favor of public officials in federal court trial brought for alleged violations of 42 USC § 1983 and various common law torts.
Obtained summary judgment in favor of manufacturer of tool that discharged projectile into skull of plaintiff.
Obtained non-suit after presentation of plaintiffs' case at trial, for defendant ranch owner in action by neighboring property owner to establish alleged historic water rights.
Obtained summary judgment in favor of one of the largest electric utility companies in the United States in a case filed in Los Angeles County Superior Court involving $34M in alleged property damage caused by the uncontrolled release of surface drainage water, mud and debris flowing from a utility access road onto neighboring residential properties.
Defense of large scale residential and multi-unit condominium developers embroiled in complex litigation filed in Alameda County Superior Court involving alleged construction defects, purported misrepresentations made during the sales process, and fraud brought by over 200 tenants and homeowners.
Education
University of Southern California, Gould School of Law, Juris Doctor

College

University of California, Los Angeles, Bachelor of Arts, cum laude

College