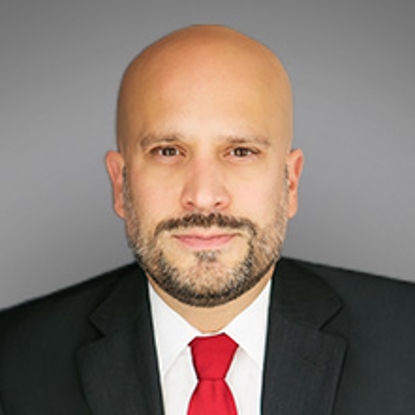 Brian E. Koegle Partner
Bio
Brian Koegle is a partner in the employment and labor law department of Poole Shaffery .
With a focus on labor and employment law, Mr. Koegle provides counsel to employers across various industries regarding hiring practices, employment contracts, wage and hour issues, compensation, discipline and termination matters.
He represents employers in mediation, arbitration, litigation, and various administrative hearings, defending a wide range of employment discrimination and fair employment practice cases. He also assists employers in the design, drafting, modification and implementation of personnel policies, procedures and employee handbooks and conducts personnel policy audits. Mr. Koegle guides employers with respect to all aspects of wage and hour compliance, including overtime calculations, meal and rest period requirements, and statutory penalties arising from non-compliant policies and procedures. He also counsels employers on leaves of absence, including family and medical leaves, alcohol and drug rehabilitation leaves, and leaves involving pregnancy-related disabilities. He is a frequent writer and speaker on a variety of labor and employment-related matters.
Mr. Koegle also counsels business owners with regard to business and commercial disputes, including protection of trade secrets and proprietary information, and has first chair trial experience litigating business and employment matters.
Mr. Koegle is a member of the Labor and Employment Sections of the California State Bar and the Los Angeles County Bar Association and serves as an Associate Fellow in the Litigation Counsel of America (LCA). He has been recognized by SuperLawyers/Los Angeles Magazine each year between 2010 and 2017 (2010-15 as Rising Star, and 2016-17 as SuperLawyer).
Results
Obtained a dismissal of all claims in return for a mutual waiver of costs in a claim for sexual orientation harassment, disability discrimination and wrongful termination in violation of public policy by a former regional manager of a Fortune 500 company;
Obtained summary judgment in favor of employer, and successfully defended appeal in a state court action for "whistleblower" retaliation and wrongful termination;
Successfully negotiated renewed collective bargaining agreement between Orange County manufacturing plant and Teamsters union representatives;
Successfully defended administrative claims brought by workers claiming misclassification, unpaid commissions and overtime, failure to provide meal and rest periods and violation of California minimum wage requirements. Claimants were awarded nothing on their claims.
Negotiated early settlement on claim brought by Equal Employment Opportunity Commission for racial discrimination and wrongful termination with clear liability, avoiding excessive costs of defense.
Successfully resolved claims for sexual harassment, discrimination, retaliation and wrongful termination in violation of public policy brought by multiple plaintiffs against small, closely held corporation, on claims with clear liability, at early mediation prior to disclosure of potential insurance coverage.
In claim filed by employee with Retaliation Complaint Unit of California Department of Industrial Relations against non-profit organization, obtained dismissal of all claims prior to hearing.
In Employment Development Department investigation into misclassification of independent contractors, successfully appealed a $268,000 assessment down to $4,500.
Education
Southwestern University School of Law, SCALE Program, Juris Doctor

College

The Ohio State University, Bachelor of Arts in Psychology

Graduate School