The City of Santa Clarita recently honored Poole Shaffery for the firm's ongoing support of the Santa Clarita Business Incubator.
The Incubator works in association with the City of Santa Clarita Economic Development Division while also partnering with local organizations, such as College of the Canyons, to foster and stimulate economic growth among local entrepreneurs.
Poole Shaffery 's recognition by the City symbolizes the firm's ongoing mission to serve as a vital resource to the City of Santa of Clarita as well as its residents and the local business community.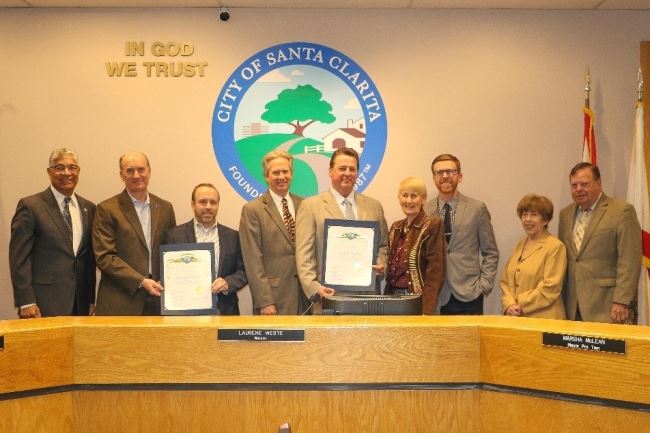 Pictured above: Poole Shaffery partners, Chris S. Jacobsen and John H. Shaffery (middle, left to right), recognized with Incubator Award at Santa Clarita City Council Chambers