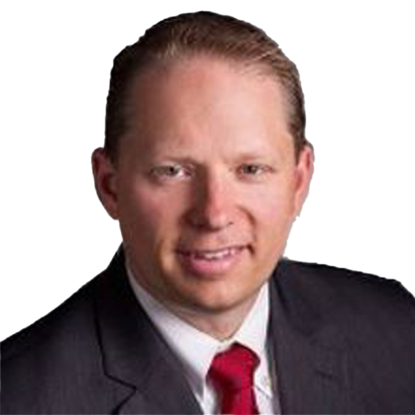 Brian D. Walters Partner
Bio
Brian Walters is a partner in the law firm of Poole Shaffery. He specializes in innovative legal strategy and creative problem solving on behalf of clients. His practice includes civil litigation and appeals, probate litigation, trust litigation, alternative dispute resolution, insurance coverage, employment, transactional, regulatory, healthcare, intellectual property, religious organizations and religious freedom, real estate, environmental and land use, corporate governance, privacy and cybersecurity, entertainment, constitutional law, higher education and general counsel services.
Graduating magna cum laude, Mr. Walters was the first ever graduate of the Bachelor of Arts in political science and Master of Public Administration joint degree at The George Washington University in 2000. He is a 2003 graduate of the UCLA School of Law, where he served as the Chief Articles Editor for the UCLA Journal of Law & Technology and on the Moot Court Honors Program Executive Board.
While in law school, Brian worked in the legal department of a Fortune 200 company. Upon graduating, he was an associate at Gibson, Dunn & Crutcher LLP representing Fortune 100 companies and other plaintiffs and defendants in commercial and general business litigation, antitrust, and unfair competition, class actions, regulatory and securities actions, higher education and intellectual property disputes. His clients included industry leaders in technology, retail, entertainment, insurance, telecommunications, transportation, accounting, energy and healthcare. He was also part of a legal team representing a pro bono client that helped obtain a rarely granted writ of certiorari from the United States Supreme Court that eventually led to a Supreme Court victory.
Mr. Walters left Gibson Dunn to become the General Counsel and top-3 executive for a publicly traded company. For more than a decade, he served as in-house general counsel advising companies in diverse industries, including real estate, private equity, healthcare, logistics, consumer goods and fintech.
His clients have also included three major world religious organizations, two of the largest healthcare organizations, multiple colleges, and one of the largest private companies in California, as well as startups. He is admitted to practice in the Central District of California and District of Colorado, as well as all California state courts. Mr. Walters is a member of the J. Reuben Clark Law Society and the International Association of Privacy Professionals.
Since 2009, Brian Walters has served on the Governing Board of the Newhall School District, recently identified in a Stanford University research study as the top elementary school district in the state of California. He is a past Director (2008-2013) for CPI Holdings, LLC, manufacturer of Champion and Tomco auto parts. He is the co-founder of the William S. Hart District (WiSH) Education Foundation (leading the legal team that set up the organization's 501(c)(3)), also serving two terms as Board Chairman. He is a founding member of the ESCAPE Theatre Advisory Board and also serves on the Board of Directors of the West Ranch Lacrosse Foundation. In total, he has served on the management team of more than a dozen organizations. He worked on Capitol Hill for both his Congressman and Senator. He also coached youth basketball, baseball, flag football and soccer. Mr. Walters is conversant in Spanish.
He is an Eagle Scout and was recognized in 2010 by the Santa Clarita Valley Business Journal and SCV Jaycees as a 40 Under Forty Honoree for exemplary professional and community contributions. In 2014, the California State Assembly honored Mr. Walters for his professional work and civic and community service.
Mr. Walters has represented plaintiffs and defendants evenly over the course of his career. Because of his lengthy tenure as a general counsel, and the breadth of his practice, he also has substantial transactional experience throughout the entire business life cycle, with deals totaling approximately $100 million, including real estate portfolios, commercial properties, landlord/tenant matters, mergers and acquisitions, buy-sell and partnership and business entity agreements.
He has appeared and argued in local and state administrative proceedings. He has led internal investigations, cybersecurity incident response teams, and government inquiry response teams. Leveraging his diversified and unique business and legal experience, knowledge and background, Mr. Walters is able to identify issues and solutions often overlooked by other legal counsel.
Results
LITIGATION AND APPEALS
Led discovery team and was part of the trial team in San Francisco Superior Court that obtained a mid-trial settlement for pennies on the dollar in a finder's fee alleged breach of contract case on behalf of our international fiber optic cable company defendant client after the judge threatened to non-suit the case against plaintiff.
Created and executed a legal strategy in Los Angeles Superior Court and federal court that obtained a judicial ruling prior to a motion to compel arbitration finding a company's pay scheme illegal, which quickly led to a seven-figure settlement for the former executive client.
Obtained a stay pending appeal and a preliminary injunction in Orange County Superior Court on behalf of seven individuals where documents detailing their private and clergy-penitent privileged communications were previously allowed by the same judge to be disclosed.
Representing plaintiff, one of the largest private companies in California, designed and implemented a legal strategy in Los Angeles Superior Court that led to a defendant in a public and private nuisance case in West Hollywood demolishing its properties and agreeing to pay attorney's fees to our neighboring corporate client.
Second-chaired a four-week jury trial to verdict in a products liability case in Ventura County Superior Court, and on post-trial motion and negotiation, turned a potential $1.6 million liability into a $125,000 settlement.
Substituting in as counsel, extracted a six-figure settlement paid to the plaintiff client in the United States District of Colorado after prior counsel lost a motion for summary judgment and the client faced six-figure sanctions and attorney's fees claims in a patent dispute.
Obtained a rarely granted writ of certiorari from the United State Supreme Court on an amicus brief as part of a legal team representing a pro bono client.
Decertified or defeated certification of classes in four cases involving industry leaders in transportation (American Airlines), retail (Wal-Mart), and entertainment (Sony).
Executed a litigation strategy in Kern County Superior Court that resulted in a note payoff on an unrecorded residential mortgage loan from a deceased borrower where there were two bona fide purchasers and an expired statute of limitation.
From a referral by Legal Aid Foundation of Los Angeles, secured a six-figure settlement for an indigent client from a deadbeat dad in a real estate-related case in Los Angeles Superior Court.
Successfully petitioned the Court of Appeal to modify its opinion excluding client from ordered sanctions.
Representing a plaintiff startup, implemented a litigation strategy in a trademark infringement matter in Central District of California leading to a settlement that ended all such infringement by the defendant.
Designed and implemented a new legal strategy to protect defendant religious organizations and their congregants in cases in which they were frequently named as defendants and had previously experienced catastrophic losses.
BUSINESS TRANSACTIONS
Drafted, revised and negotiated asset purchase agreements totaling more than $45 million for the purchase of non-performing residential notes and REO (bank-owned residential properties) and was co-counsel on additional asset pools valued at more than $100 million.
Led the legal team for a successful acquisition of a multi-million dollar historically-significant commercial property in New York.
Completed multi-million dollar expedited acquisition of a controlling stake in a strategically competitive company and successfully negotiated the subsequent unwinding of the transaction after discovering seller fraud.
Drafted, revised, and negotiated numerous leases on behalf of both the landlord and the tenant.
Turned around potentially catastrophic wind-up of financial services subsidiary, saving the company millions of dollars.
After the unexpected filing of a debtor bankruptcy resulting in a delisting notice to the creditor client, co-created and executed a buyout of the debtor's assets to avoid bankruptcy of the creditor and preserve continuity of the company.
Prosecuted trademark application for a new company brand to successful registration.
REGULATORY AND COMPLIANCE
Identified high risk areas in employment and human resources (HR) and developed related policies and procedures to ensure company-wide compliance.
Led incident response team investigation for healthcare clients following a cybersecurity attack and breach, successfully protecting thousands of individuals' private records and ensured compliance with healthcare-related privacy and other regulations, including HIPAA, HITECH Act, Stark Law, False Claims Act and the Affordable Care Act.
Conducted multiple internal investigations, including employment-related claims, regulatory violations, disclosure of confidential information and trade secrets, and investigations on behalf of colleges and Board of Director Audit Committees.
Negotiated and resolved complaints and citations issued by the state's environmental agency on behalf of client.
Resolved multiple government investigations regarding company affiliations while preserving company's practices, clients, brand and reputation.
Eviscerated a 100% tax penalty error made by another in a six-figure note sale by implementing a creative solution to a REIT compliance issue.
Argued and obtained dismissal of harassing employee's unpaid wages claim before the Division of Labor Standards Enforcement (DLSE).
On behalf of a faith-based affiliated university in Ohio, successfully petitioned the Higher Learning Commission to modify a rule change to allow the college to retain its accreditation.
Education
School of Law University of California

- University

Master of Public Administration The George Washington University

- University

Bachelor of Arts The George Washington University

- University